JP Corry was established in 1814 and now has a network of 18 branches throughout Ireland. In 2014, JP Corry celebrated their 200th anniversary of supplying quality products to the building industry.
JP Corry began as a major importer of timber and now operates as a generalist builder's merchant, supplying everything from the foundations to the finishing touches of a building project. With continued support to the trade over the last 200 years, JP Corry has grown to become one of Ireland's leading suppliers of sustainable timber and building materials.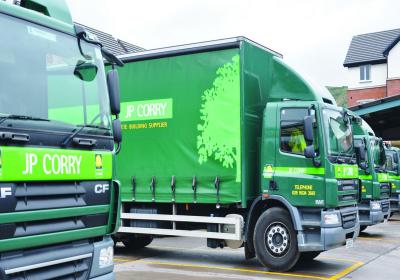 JP Corry offers a diverse range of quality products, from everyday core essentials to the latest, leading product innovations at unbeatable value. In addition to timber and building materials, JP Corry also manufactures washroom systems and specialist doors for both commercial and domestic use. Their wide array of product offerings are complimented by specialist architectural showrooms and landscaping centres at selected branches.
JP Corry's dedicated team of knowledgeable staff continues to provide the highest levels of customer service. Their committed team of experienced specification representatives are available to offer technical advice on their architectural product range. For more information, click here.
Our Products