Worldwide leading insulation provider - Isover is part of the Saint-Gobain group of companies, and is the leading insulation provider worldwide with a presence in over 50 countries – Saint-Gobain are leaders in the design, production and distribution of materials for the construction, industrial and consumer markets. Isover develops complete insulation solutions to guarantee the durable protection of buildings and their occupiers - both in new and renovated buildings. Isover creates efficient thermal and acoustic insulation solutions to design energy efficient constructions, to provide safe comfort for users and to help protect the environment.  Isover warms and protects 1 in 3 homes in Europe and 1 in 5 homes in America. Our commitment to on-going research and development will see those figures rising still further.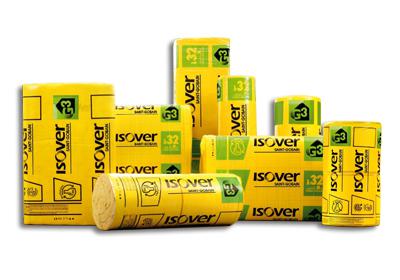 Environmentally friendly - Isover insulation is made from up to 86% recycled glass making it one of the most environmentally friendly materials on the market today.
Technical excellence - Technical excellence and global leadership in glass mineral wool insulation products and building systems is only part of the story. Our success is as a result of the vision, values and culture of the Isover team on a global scale; a belief in the importance of developing products to create a better, more comfortable living environment.
For more information on Isover, click here
Our Products